Darren Jenkins
Musculoskeletal Physiotherapist
Bachelor Applied Science (Physio) 1992
Grad Diploma Manipulative Therapy 1997
Masters Manipulative Therapy 2000
Darren has over twenty years' experience as a musculoskeletal physiotherapist treating in both the public and private sectors.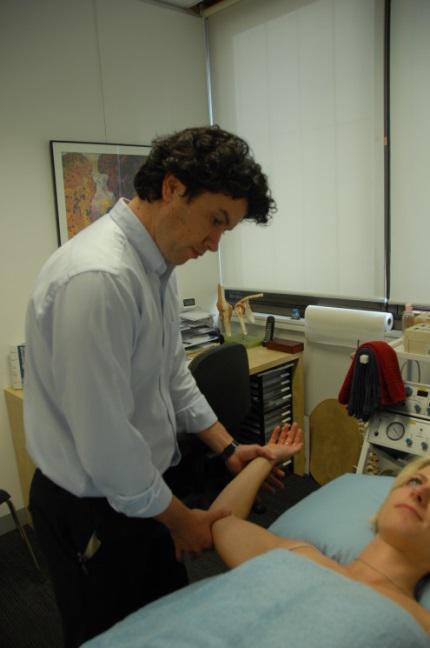 Darren established Collins Street Physiotherapy in the Melbourne CBD in 1998 following working in both the public and private sector within large teaching hospitals, major sports medicine centres and private practices. He has also worked with athletes in sports teams (including Australian Rules Football, basketball, netball, and athletics) at amateur and semi-professional levels. He has also undergone further study and training in the treatment of orthopaedic conditions with his Grad Dip and Masters post-graduate qualifications in Musculoskeletal Physiotherapy, giving him advanced treatment technique skills, particularly in reviewing and applying current research into an individual's health and well-being management. He has also been involved with many companies in addressing their employees occupational and recreational health needs. He continues this work and recently has become more involved with orthopaedic specialists and colleagues consulting on complex injury management issues (particularly shoulder injuries and spinal pain).
Darren's areas of interest include sports/recreation injuries (particularly shoulders, hips, legs and knees) workstation related occupational injuries and spine-related conditions such as back pain, neck pain and headache, along with exercise strategies to treat and prevent these conditions.
Christine Jenkins
Physiotherapist and HealthFit Instructor
Bachelor of Physiotherapy
Diploma in Physiotherapy (Germany)
Certified STOTT Pilates Instructor
Cert IV Massage Therapy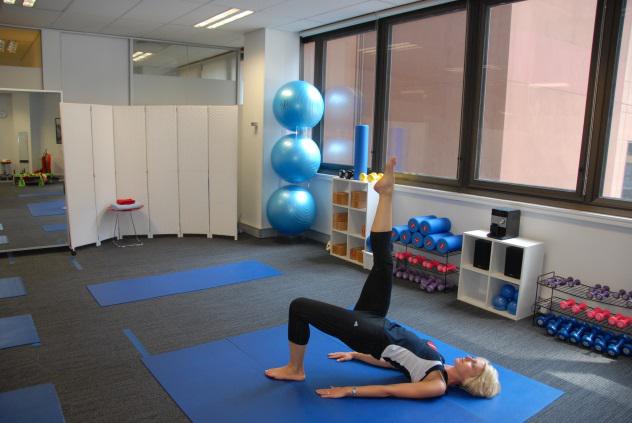 Christine is a German physiotherapist & STOTT Pilates instructor.
Christine comes to the HealthFit Instructor role from Germany with health management qualifications in physiotherapy combined with extensive training in exercise treatment techniques, particularly Pilates that had its origins with German born Joseph Pilates. Since being in Australia, Christine has completed the STOTT Pilates mat work.
Christine's focus, stemming from these qualifications, is on the comprehensive role that exercise can have in addressing recovery, improving fitness and providing an ongoing means to improve your daily health. Christine's ability to combine these two related areas enables her to achieve long lasting outcomes.
Christine starts a program by first discussing with you the reasons you require her help. Once the challenges and goals are understood, then a physical assessment is conducted followed by exercise principles instruction. Christine's health professional training ensures that you are educated continuously about how your body works ensuring that effective and long lasting outcomes are achieved.
Challenge, Support, Achievement & Fun. With support during and after the session, Christine enjoys matching the commitment of her members with that of her own efforts. Her goal is to help you take control of your life, achieve your goals and get healthier with the fun personal programs she develops with you, for you.