Health
Fit
Exercise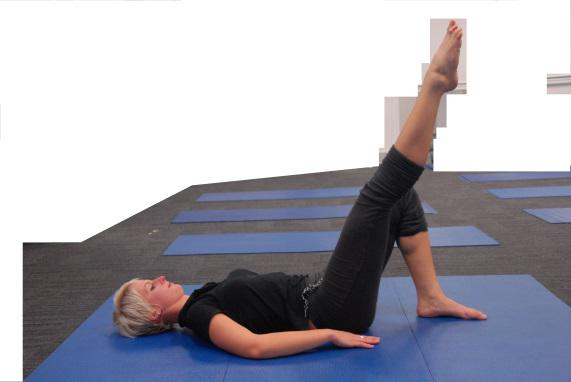 The right Fit for your Health
HealthFit is a health and fitness solution developed and delivered by exercise health professionals at Collins Street Physiotherapy. It includes a range of programs and services (personal training, Pilates, group exercise classes & in-room treatments) that ensure you are able to be guided and motivated to achieve success in reaching your specific exercise goals in a safe, supported, educated and efficient manner.
"Bodies need to function,
it's not simply a transport mechanism to carry your head to the next meeting"
HealthFit program benefits;
Improved posture, functional strength, flexibility, co-ordination & body awareness
Strengthening of core abdominal, pelvic floor and postural stabilising muscles
Leaner toned muscles
Challenge & Achievement through Support & Education ForYou
Health
Fit

the options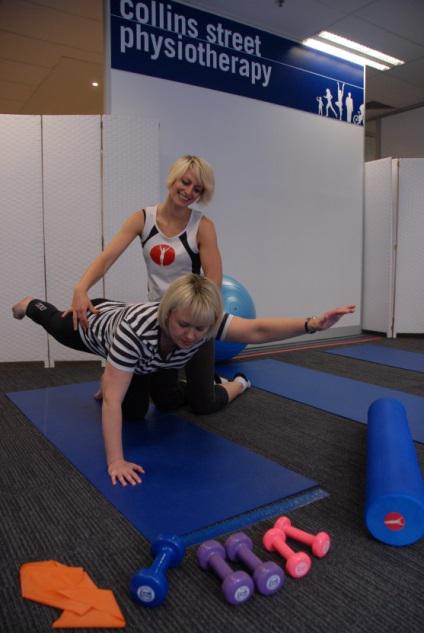 Personal Training (30/45/60 mins)
One-on-one training
Personalised fitness training that addresses specific needs through a range of training methods under direct guidance
Individual assessment, program development, stretching, strengthening, core stability & cardio
Duration 30/45/60 mins
Targeted & personal programs
Most time effective, quickest results
"The fun and changing programs keeps me interested and challenged. Love learning & working on my body issues"
---
Group Classes (45 mins)
Collins Street Physiotherapy (CSP) HealthFit provides a range of boutique exercise classes that are tailored to your individual needs
Classes offered are

Pilates

,

Physi

Y

oga® Stretch



Each class has a limited number of participants to ensure that you get individual attention from your instructor
Exercise management in a challenging & fun social atmosphere
Duration 45 mins
Guided & self-paced
Most cost effective for frequent exerciser
"I feel more relaxed through the day and deal better with stress"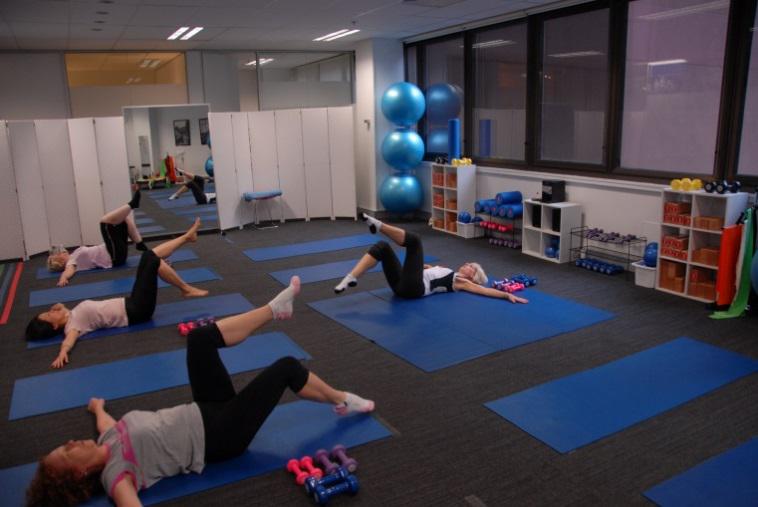 Pilates
Controlled movements for a strong core
Pilates is a core strengthening program that improves both flexibility and posture. Appropriate for all exercise levels – young/old, strong/weak, flexible/stiff, and sedentary/athletic. Matwork classes including equipment
"I feel much taller & lighter"
Physi

Y

oga® Stretch
Stretch & strength for functional fitness
PhysiYoga® is a scientific exercise program developed by health professionals that develops functional strength control with stretching exercises to improve fitness and prevent injuries. One of our most popular classes – only at CSP HealthFit
"I'm amazed at how much more flexible I get within one session"
---
Massage (30/45/60 mins)
Management of muscle tension and imbalances (may include relaxation) Massage can be used to compliment the physical conditioning undertaken in the exercise classes (gift vouchers available)
---
SMP (45 mins)
Self-Management Programs
Regular meetings with instructor that includes discussion of exercise program, progress and goal setting.
Coaching includes lifestyle strategies and fitness tools to measure progress
---
MAPs
Major Activities Program – Mapping out a program with you for you
Tailored programs to head you in the right direction to achieving your goals for classes or calendar exercise events (such as fun runs & fitness challenges). Whether it is the Melbourne Marathon, the Portsea Swim Classic or Around the Bay, we offer training and injury management advice on preparation for your upcoming event.

Collins Street
Physiotherapy
Specialist expertise in general, sports & spinal injury management that assist your health and fitness management by working in conjunction with the HealthFit instructors.
Health

Fit

MAP
Major Activities Program
Giving you the guidance you need to ensure you're heading in the right direction

Short duration exercise course targeted to achieving short term goals for long term
benefit
Kick start fitness or complement existing programs - Quick results
Flexible exercise options with choice of days and frequency of sessions
Upcoming courses
Spring Ab's (get in shape for spring racing carnival)
Pre-Winter Workout (the pre-season we all need before winter hits)
Ski Fit (It's not all downhill – get in shape for the ski season)
Day Light Savings (keeping you young - time to wind back the clock)
Baby Bounce Back (restoring fitness after giving birth)
Just for Fun (Fun Runs - Run for The Kids, Mother's Day Classic, Melbourne Marathon)
Plus more………..