Health
Fit
Exercise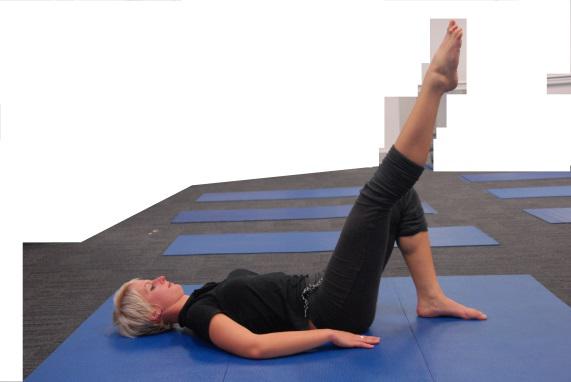 The right Fit for your Health
HealthFit is a health and fitness solution developed and delivered by exercise health professionals at Collins Street Physiotherapy. It includes a range of programs and services (personal training, Pilates, group exercise classes & in-room treatments) that ensure you are able to be guided and motivated to achieve success in reaching your specific exercise goals in a safe, supported, educated and efficient manner.
"Bodies need to function,
it's not simply a transport mechanism to carry your head to the next meeting"
HealthFit program benefits;
Improved posture, functional strength, flexibility, co-ordination & body awareness
Strengthening of core abdominal, pelvic floor and postural stabilising muscles
Leaner toned muscles
Challenge & Achievement through Support & Education ForYou
Health
Fit

the options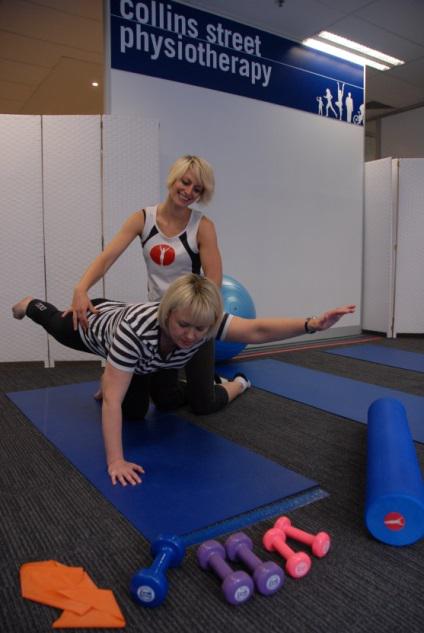 Physio Exercise Training - 1 to 1 (30/45 mins)
Personalised fitness training that addresses specific needs through a range of training methods under direct guidance
Individual assessment, program development, stretching, strengthening, core stability & cardio
Duration 30/45 mins
Targeted & personal programs
Most time effective, quickest results
"The fun and changing programs keeps me interested and challenged. Love learning & working on my body issues"
---
Group Classes (45 mins)
Collins Street Physiotherapy (CSP) HealthFit provides a range of boutique exercise classes that are tailored to your individual needs
Classes offered are

PhysiEx and

Physi

Y

oga® Stretch



Each class has a limited number of participants to ensure that you get individual attention from your instructor
Exercise management in a challenging & fun social atmosphere
Guided & self-paced
Most cost effective for frequent exerciser
"I feel more relaxed through the day and deal better with stress"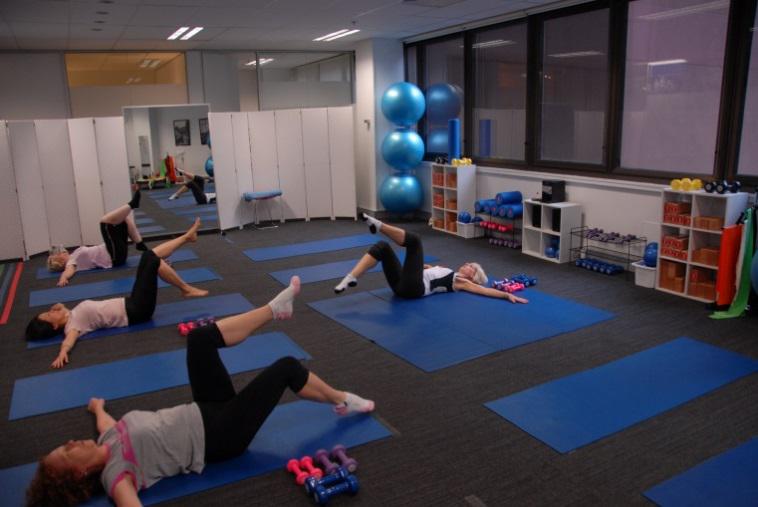 PhysiEx
Controlled movements for a strong core
PhysiEx is a core strengthening program that improves both flexibility and posture. Appropriate for all exercise levels – young/old, strong/weak, flexible/stiff, and sedentary/athletic. Matwork classes including equipment
"I feel much taller & lighter"
Physi

Y

oga® Stretch
Stretch & strength for functional fitness
PhysiYoga® is a scientific exercise program developed by health professionals that develops functional strength control with stretching exercises to improve fitness and prevent injuries. One of our most popular classes – only at CSP HealthFit
"I'm amazed at how much more flexible I get within one session"
---
Collins Street
Physiotherapy
Specialist expertise in general, sports & spinal injury management that assist your health and fitness management by working in conjunction with the HealthFit instructors.
Upcoming courses
Spring Ab's (get in shape for spring racing carnival)
Pre-Winter Workout (the pre-season we all need before winter hits)
Ski Fit (It's not all downhill – get in shape for the ski season)
Day Light Savings (keeping you young - time to wind back the clock)
Baby Bounce Back (restoring fitness after giving birth)
Just for Fun (Fun Runs - Run for The Kids, Mother's Day Classic, Melbourne Marathon)
Plus more………..