Collins Street Physiotherapy &
Health
Fit
Exercise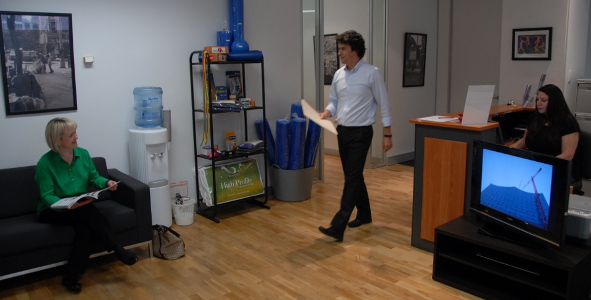 Collins Street Physiotherapy was established by Musculoskeletal Physiotherapist Darren Jenkins and has operated in the Melbourne CBD since 1998. Collins Street Physiotherapy is a general, sports and spinal physiotherapy clinic located at Level 4, 520 Collins Street Melbourne (near corner King Street) that has been providing ongoing quality care to the Melbourne CBD community for over 15 years.
The scope of services offered has grown in that time from physiotherapy for injury management (both in-rooms and rehabilitation gym), to now include HealthFit, a comprehensive exercise and well-being service.
Patients have a complete co-ordinated solution for their health management from initial injury management to ongoing maintenance all in one location under the guidance and care of a team of healthcare professionals working together for your best outcome.
The established physiotherapy practice enjoys its long term relationships assisting clients and their family and friends in managing their injuries and health. The specialist training of staff ensures accurate diagnosis, effective treatment and assists the ongoing relationships with orthopaedic specialists, fitness trainers and business HR/Occupational Health groups.
Services include;
injury assessment, diagnosis & treatment
rehabilitation gym (post-operative recovery and general injury management)
development of self or therapist-assisted preventative programs
workstation assessment & advice
training program advice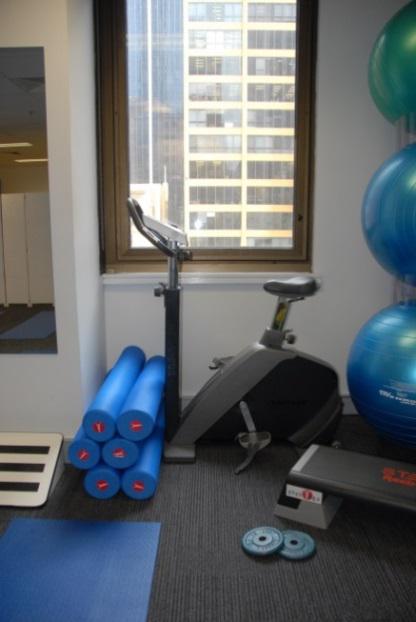 HealthFit includes health professional fitness assessment, group exercise classes (PhysiEx and PhysiYoga®) and personal training.
Services include;
personal training (including scientific assessment)
group exercise classes (PhysiEx, PhysiYoga ®)
massage
Expertise is our emphasis
Musculoskeletal Physiotherapist Darren Jenkins (Masters Manip Therapy) has extensive post-graduate specialist physiotherapy training in the diagnosis and management of injuries. He is qualified in the use of treatment techniques such as mobilisation, manipulation, massage, electrotherapy (ultrasound, interferential therapy), rehabilitation exercise prescription (stretching, strengthening & stabilisation), trigger point therapy and advice for the workplace (ergonomics), recreational or sporting fields.
Christine Jenkins (Bachelor of Physiotheraphy) combines the injury management skills from her Diploma of Physiotherapy (Germany) and Bachelor of Physiotherapy (Australia) with her STOTT Pilates Instructor International Certification.
This integration of expertise results in a cohesive and comprehensive approach.