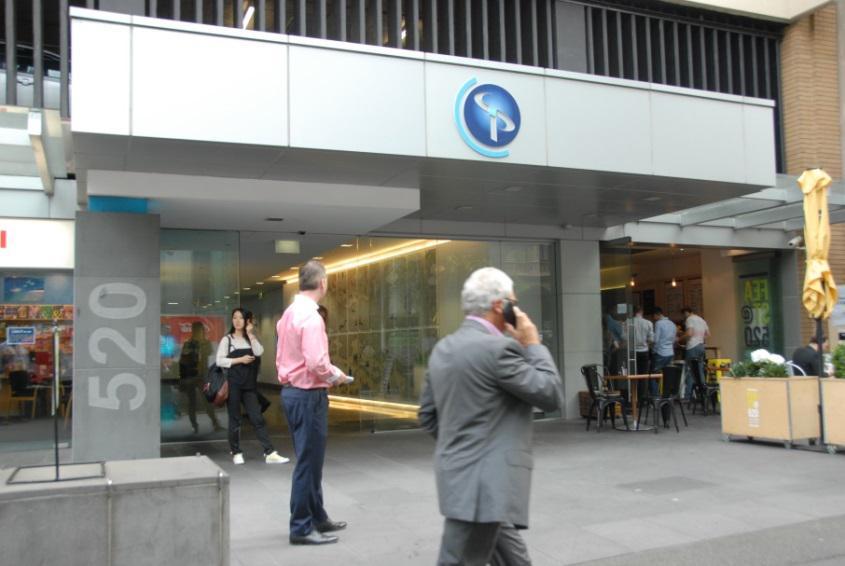 Where are you located?
Collins Street Physiotherapy is conveniently located at 520 Collins Street (between King and William Street).
How do I get there?
Trams: 48, 109, 112 (Collins St) 86, 95, 96 (Bourke St) tram lines.
Trains: Southern Cross Station
Hours?
Monday to Friday
7.30am to 6pm
---
Physiotherapy FAQs
Who should I see and how long should I wait before I seek treatment after the injury?
At Collins Street Physiotherapy we understand that when injuries occur you may be unsure of what course of action to take, including who you should see and when that should occur.
Generally, the earlier that intervention is commenced the easier and quicker the problem is to resolve. An early and accurate diagnosis, along with correct post-injury treatment, can significantly decrease recovery time and reduce the likelihood of problems in the future. This may involve therapist intervention for diagnosis and treatment, or simply advice regarding your own management of the condition. As such, we welcome and encourage you to call the clinic if you have a concern to help you to make an informed decision. We will indicate whether it is a problem that should be seen by a health professional such as a physiotherapist or a doctor, or could be managed in the short term by you.
Similarly, if you have any queries following your appointment regarding your response to treatment or ongoing management requirements please feel free to call.
What injuries do you treat?
Common injuries that can be treated include:
Back and neck pain
Headaches
Sciatica
Joint sprains
Arthritic joint pain
Acute injuries
Overuse injuries
Muscle & Tendon strains
Sports injuries
Workplace (ergonomic) injuries
How do I make a booking?
Please phone the practice on 9629 4299 to arrange an appointment. Consultations are by appointment only.
When are appointments available?
Appointments are available Monday to Friday from 7.30am – 6pm.
Do I need a doctor's referral?
As first contact practitioners, a doctor's referral is not necessary to see a physiotherapist. Physiotherapists, doctors and other health professionals will often work as part of a team to plan and manage treatment for a specific condition. Physiotherapists can request specified radiological investigations.
How long is a consultation?
A standard consultation usually takes up to 30 minutes, multiple or complex problems may require additional time (long consultation). It is recommended you arrive at least 5 minutes before your initial consultation to allow time to fill in a registration form.
I'm busy with meetings. Do appointments run on time?
Yes. We understand how valuable your time is and make every effort to run on time. To ensure we can do this we appreciate your efforts to attend on time. If this is not possible, please notify us as soon as possible to enable the time to be utilized by other clients requiring the services.
What do I need to bring?
If you have any relevant X-Rays or scans relating to your injury, please bring these along to your initial consultation.
Am I able to claim my treatment with my private health insurer? Do you have HICAPS?
If you have private health insurance with extras cover, you are able to claim at the time of treatment through our HICAPS terminal, you will only need to pay the gap. If you would like to determine your level of cover and rebate amount before treatment, it is best to speak to your health insurance provider as it does vary from individual to individual depending on your type of cover.
What forms of payment do you accept?
We accept cash, EFTPOS, Visa and Mastercard.
Do you accept third party insurance claims?
We accept payments from TAC, Workcover, Comcare and the Department of Veterans Affairs (DVA). At first contact, we require:
Your claim number
The name of the insurance company
Your date of injury
A doctor's referral
Details of your claims officer
Workplace details
---
HealthFit FAQs
Health

Fit

Exercise
Getting Started in 3 Simple Steps
Step 1 Call on 9629 4299 or visit us at Level 4, 520 Collins Street to book in for initial assessment
Step 2 Undertake a 45 minute initial assessment and exercise technique instruction (one-on-one)
Step 3 Discuss with instructor whether you continue with the one-on-one sessions or join the group classes (and the type and frequency of classes that are best for you)
How do I get started?
All new clients are required to complete an initial assessment with an instructor. This assessment is used to analyse posture, assess your movement, instruct you in correct exercise technique and discuss any personal goals, ensuring a targeted program and a smooth transition into classes. At this stage, you will be recommended the best options for your exercise plan. In order to achieve your outcomes, it may be recommended you complete additional one on one session before moving in to the classes. This is to enable you to attain a level of skill that will ensure you are comfortable and able to benefit fully from the exercise classes in the group setting. This is also the chance to find out which classes best suit you and would be most beneficial towards your goals. Change rooms are available.
Who teaches the classes?
Christine Jenkins is a German physiotherapist and STOTT Pilates instructor. Christine's focus, stemming from these qualifications, is on the comprehensive role that exercise can have in addressing recovery, improving fitness and providing an ongoing means to improve your daily health. Christine's health professional training ensures that you are educated continuously about how your body works ensuring that long lasting outcomes are achieved.
When are the classes?
The classes run for 45 minutes Tuesdays with a morning class at 7:40am and Tuesday, Wednesday and Friday lunch time classes at 12:10 and 1:10pm. Please consult our class timetable to view the scheduled times for the classes you would like to attend. We recommend you arrive at least 5 minutes early as classes start on time all the time. There is a maximum number of participants per class therefore you must book in advance for all classes.
What do I need to bring?
Please wear comfortable clothing to classes that doesn't restrict movement and that you feel comfortable exercising in. Footwear is not necessary. We have change rooms available for use as well as storage for your belongings. We do ask that mobile phones are either switched off or turned to silent as a courtesy to all attendees.